Christian Jokes For Kids
Below are my collections of christian jokes for kids. Hear them, tell them to your kids. They will love it. Have fun and enjoy!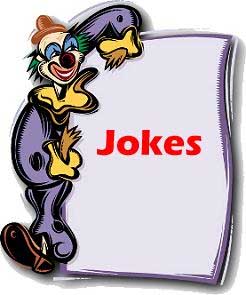 Question: Which character in the Bible seemingly has no parents?
Answer: Joshua, because he is the son of Nun.
---
Question: Who was the first person mentioned in the Bible to play tennis?
Answer: Joseph, because he served in the Pharoah's court.
---
Jack, a sunday school teacher, asked his students to draw a baby of infant Jesus, Mary and Joseph fleeing from the evil King Herod. Janet drew a jumbo jet with three heads looking out the windows.

Jack: "That's interesting, where are they going?"
Janet: "Egypt."
jack: "In an aeroplane?"
Janet: "Yes. And Pontius the pilot is driving."
---
Andy: "Grandpa, were you on Noah's ark?"
Grandpa: "Oh no, I wasn't."
Andy: "Then how did you survive the flood?"
---
What kind of lights did Noah had on his ark?
Floodlights.
---
What did Noah say after he had loaded all the animals into the ark?
"Now I've herded everything."
---
I hope you have enjoyed christian jokes for kids! If you have any funny jokes which you would like to share with me and the audiences, please contact me. I will be adding new jokes in time to come, so please come back again!
Return From Christian Jokes For Kids, To Holy Spirit Led Christian.