Christian Clean Jokes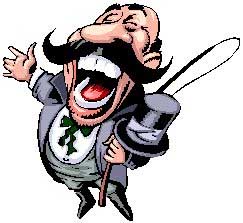 Christian Clean Jokes for all ages. Humourous, funny and cheeky. Brighten up someone's day with these jokes. They are clean, do not worry. Please enjoy!

Christian Jokes For Kids
Suitable for children aged 6 to 10 years old. Simple, silly and funny. Tell them to your kids and watch them giggle!

Funny Christian Jokes
Funny christian jokes for teens, youths and adults. Use them for fellowship and meetings. Get ready for a good laugh!

Free Christian Jokes
Not enough jokes for you? Here are some more christian jokes for you and your friends and family to laugh at!

Funny Bible Jokes
More humor for you, taken from Biblical characters and stories. Be prepared for a good laugh.

If you have any jokes that you wish to share with the audience, please contact me. I hope you have enjoyed a great laugh from the. I will be adding more and more jokes periodically, so please come back again!


Return From Christian Clean Jokes, To Holy Spirit Led Christian.