City Harvest Church Singapore - A Church Led By The Holy Spirit
This is where I look forward to every week. At City Harvest Church , I get to praise and worship God with my fellow brethren During services, I get to listen to my senior pastor, Rev Kong Hee, preach a powerful, life impacting message from the word of God.
His vision for City Harvest is to build a Church with a strong spiritual atmosphere of faith and purity, where every member is released into ministry, discipled in the great commandment to obey the great commission.
Sometimes, there are international speakers who fly to Singapore to preach in City Harvest. My pastor believes that we will be blessed when we receive different revelations and impartations from other anointed speakers.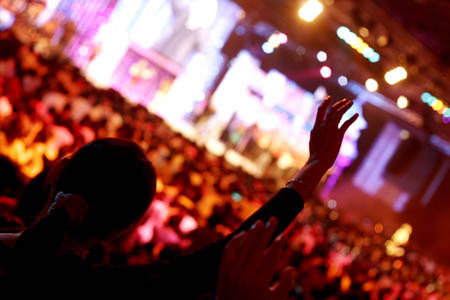 I get excited whenever weekends are approaching, because I can go to Church! It is the most exciting place to go to in the weekends!

In the book of Psalms, King David said..
"For a day in Your courts is better than a thousand. I would rather be a doorkeeper in the house of my God than dwell in the tents of wickedness."
-Psalsm 84:10 (NKJV)

Indeed one day in the house of God is better than a thousand days working in the office! :D

More about City Harvest Church Singapore
My Cell Group In City Harvest Church
I also belong to a cell group, or youth group called N256. It is a group of about 20 youths, where we gather together every week at a member's home to praise and worship God. There are thousands of cell groups in City Harvest Church.

Our cell group leader will teach the word of God to us, and also to encourage and edify us with a word of prophecy. After the cell group meeting, we will have our mini indoor picnic, where we spend time fellowshipping with one another.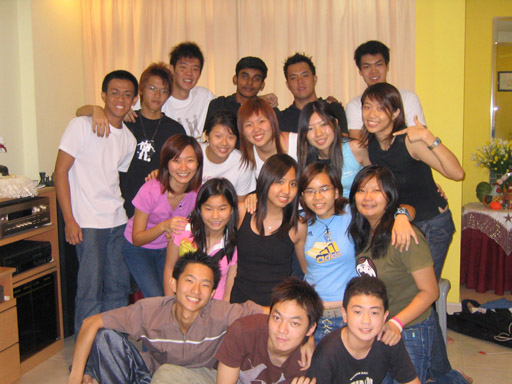 I am the one sitting on the floor on the extreme left. Please contact me whenever you are coming to Singapore for a tour or business trip. If you are looking to visit the churches in Singapore, I would gladly accompany you to City Harvest!


Return From City Harvest Church, To Holy Spirit Led Christian.