Easter Sunday 2007
Easter Sunday 2007 is a very special day for Christians all over the world.

In the year of 2007, easter falls on April 8.

Easter Sunday is the most important Christian holiday for believers.

It is normally observed in either March or April to celebrate the resurrection of Christ.

It is believed that Jesus rose from the dead, three days after He was crucified in AD 27-33 (Good Friday).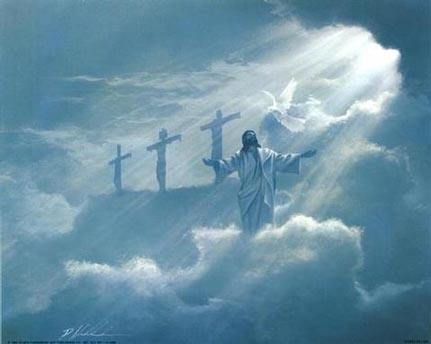 Easter Sunday always falls on a Sunday between March 22 and April 25. Easter Monday, the following Monday, is a legal holiday in many countries where Christian traditions are predominant.

On the day of crucification, Jesus bore all our sins upon Himself, to become the Ultimate Sacrifice for all the sins of mankind, eternally. He is the Lamb of God, and by the blood that Jesus shed, we have forgiveness of sins As long as we sincerely repent from our heart.

Jesus did it out of His own free will, because of His love for us, so that we can be reconciled back to the Father. It is sin that draws us away from God, not God from us. Can imagine how great is His love for you and I!

Jesus has defeated the powers of darkness and death, so that we may have abundant life in this world and the world to come. Let us celebrate Easter Sunday 2006 with a new and greater love of Jesus than ever before!

Christ died for our sins according to the scriptures; And that he was buried, and that he rose again the third day according to the scriptures.
-1 Corinthians 15:2-4

View Christian Holiday Calendar 2006

Return From Easter Sunday 2007, to Holy Spirit Led Christian.